Here's some neat things that I have stumbled upon, come across, seen, and found recently. Thought it would be fun to share.
(Also, Honey, or Santa, if you are reading this, I may like one of these as a last minute Christmas gift or stocking stuffer.)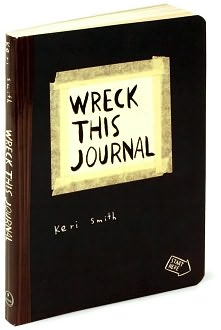 There was also a calendar/journal that I saw at Barnes and Noble but I can't find it online. I can't remember the name of it and after going through about 500 calendars/planners on their site, I don't see it. Anyway, it was a planner type calendar but it was more of a journal with writing prompts in it and blank pages. Very cool.
Also, there are a ton of awesome things on Etsy! A ton! But here are a few things I have marked fav over the last week or so.
Ok, that's a pretty good list for today! Check out this cool stuff and let me know what you stumble across when you surf the web. Link it in a comment here so I can see it too.